How Long Does the Surrogacy Process Take for Intended Parents?
Surrogacy is a terrific way for couples or individuals to start a family when traditional conception methods aren't possible or don't work. It's a magnificent and life-changing experience; nevertheless, it's challenging and requires everyone's patience, understanding, and dedication. One of the biggest questions intended parents have about surrogacy is how long does the surrogacy process take.
The surrogacy process takes anywhere from six months to two years, depending on circumstances, such as surrogate mothers' availability, the necessity of egg donation, the time it takes to complete legal examination and medical screening, and the efficacy of reproductive treatments.
This article will explore the process and provide valuable insights for prospective parents.
1 Week: Consultation
If you are considering surrogacy, then reach out to schedule a complimentary consultation with one of our management team members or intended parent coordinators. We will be delighted to walk you through the entire surrogacy journey! At IFG, we explain the surrogacy process, how we differ from other surrogacy agencies, and the alternatives most suited to you and your family. We try our best to provide you with all the data you need to make a well-informed decision.
We will establish your preferences and criteria after you have signed the service agreement. The search for your potential surrogate will then begin.
Up to 10 Months: Matching
The speed of a surrogate match depends on three factors: how quickly you process the paperwork to start your surrogacy journey, how strict your criteria are, and how severe your fertility clinic's criteria are. The duration of the treatment might range from 10 to 14 months. It depends on the characteristics you look for in surrogate mothers.
Do you prefer her to be experienced? Be within driving distance? Must have health insurance, or are you willing to purchase insurance for her? Do you have a specific age range or race to consider? Our recommendations will help you narrow your time frame, but know that we assume not only your criteria but also the requirements of your fertility clinic. If you need a sperm or egg donor or need to create embryos for in vitro fertilization, this process can take longer.
2−3 Weeks: Contracts and Funding
If your potential surrogate is approved during the vetting process, you can begin reviewing your gestational surrogacy contract with your attorney. This legal process might go on for two to three weeks. When the agreement is finalized and signed by all parties, you will be notified by the clinic, and the first embryo transfer cycle will be scheduled with you. Medication usually begins about two weeks after that, and the procedure can occur in about 4-5 weeks.
Expenses, fees, and bills are paid based on the terms specified in your contract with the gestational carrier (surrogate) or in your consent (if not already established).
2−4 Months: Screening
Pre-selection while choosing a surrogate includes a criminal background check and submitting her medical history and records to the fertility clinic for initial approval. Once these procedures have been completed, the clinic will contact you to schedule a full evaluation day at their facility.
A typical screening during your clinic visit includes blood and urine tests, a saline sonogram, a physical exam, drug, and STD testing, and instructions on injectable medications. In addition, the psychological screening will be conducted by an ASRM-certified psychologist or social worker at your surrogacy agency.
4−5 Weeks: Medications & Cycle Schedule
Your surrogate mother will start her embryo transfer cycle medications 4-5 weeks after your selection. Medications assist and guarantee the surrogate's body a healthy pregnancy. These pharmaceuticals can include progesterone supplements to strengthen the uterine lining and avoid miscarriage, hormonal treatments that encourage the ovaries to produce multiple eggs for fertilization, and other medicines that aid in controlling any underlying medical issues that can impair pregnancy.
The surrogacy timeline depends on your candidate's plan of medical and psychological evaluations, her passing these examinations, and signing her contract for being a gestational carrier. She will then begin taking medications in preparation for the embryo transfer
Up to 2 Months: Embryo Transfer
Once the contract is signed, the clinic can schedule your surrogate's cycles. The effectiveness of the surrogacy process mainly relies on cycle schedules, which assume that the embryo transfer takes place at the correct time in the surrogate's menstrual cycle. In most cases, the IVF process should be performed within 4-5 weeks of the surrogate starting her medications.
When your surrogate is ready to transfer embryos, she will come to your clinic again to do so. Some intended parents come to the clinic for embryo transfer; this is a great time to get to know your surrogate and build a relationship.
9 Months: Pregnancy
Your potential surrogate will continue to be monitored during the early stages of pregnancy until she is discharged to the obstetrician-gynecologist of her choice (located near where she lives).
When the surrogate is between 16 and 20 weeks pregnant, the legal team will contact you to initiate the birth plan order/parental rights process. Birth warrants are court-filed documents that declare you (the intended parents) to be the child's legal parents. This process varies by state and county and can be handled as a pre-birth order, a post-birth order, or step-parent adoption in gay surrogacy. The following websites contain extra information on same-sex parenting and the homosexual surrogacy journey:
Ongoing: Delivery Day
Usually, the paperwork to prove that you are the parents is done before the baby's arrival (unless the birth state requires it to be done after the birth).
In either case, we can assist you in obtaining all of the legal documentation required to make medical decisions for your child. The birth certificate can be mailed to your home.
How Can International Fertility Group Help You to Find a Surrogate
At IFG, we understand that surrogacy can be overwhelming, so we are here to guide many intended parents through every step. After you have decided to work with us, we'll establish your criteria and preferences before starting the search for a gestational surrogate. The time it takes to find a surrogate might vary depending on many factors, including how quickly you complete your paperwork, the demand for an egg donor, and the specific criteria you are seeking in a surrogate.
We aim to make the surrogacy process as easy and stress-free for our clients as feasible. If you're ready to start or grow your family through surrogacy, contact us today to schedule your consultation!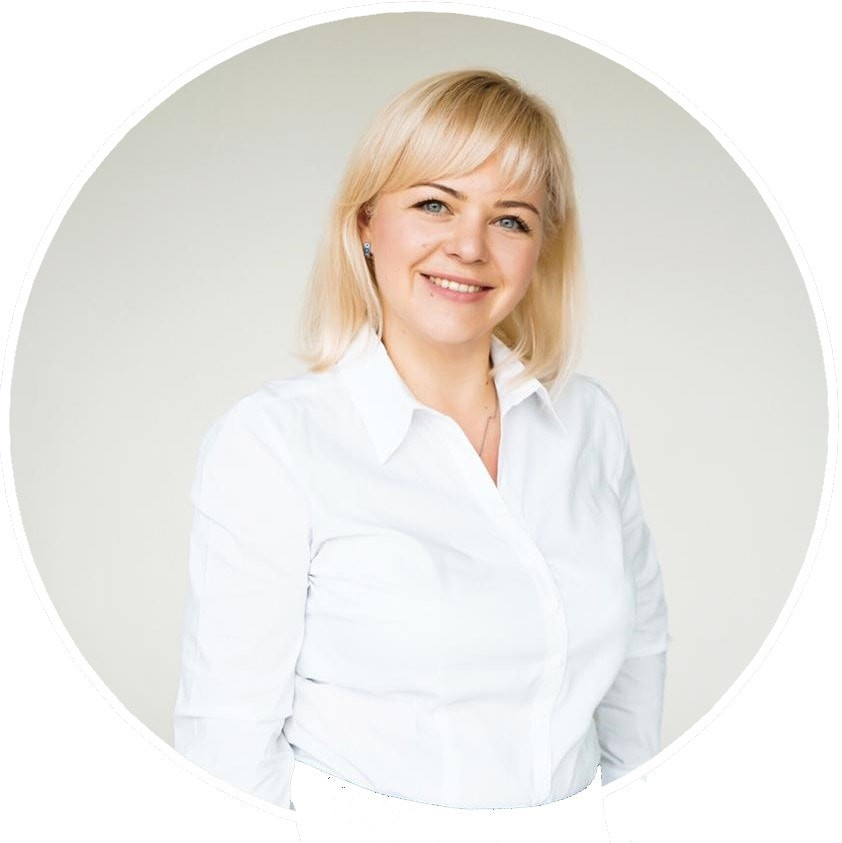 M.D., IVF specialist, gynecologist, reproductive endocrinologist, expert of ultrasound diagnostics.
Share article